5 Reasons to Take Your Kids to the San Antonio Home & Garden Show
The San Antonio Home & Garden Show believes that this show should be fun for the entire family! Not only can you attend this year to learn about home trends and design tips, but you can bring your kids to enjoy the Kid Zone and all the fun that we have to offer. Here are five reasons why we think your little ones will love it: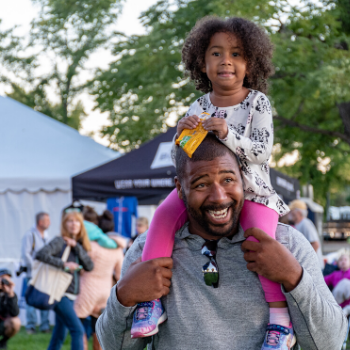 1. Cupcake Assembly & Decorating: Let your little baker's dreams come alive as they have the opportunity to decorate their own cupcake in the Kids Zone! This hands-on experience allows them to get creative and have fun making a beautiful and scrumptious treat.
2. Face Painting: Your kids will LOVE getting their faces painted in the Kids Zone by local business Elite Artistry SA! They provide dazzling face painting that has been known to be a crowd pleaser.
3. Drama Kids: Does public speaking give you or your child the jitters? Come to the Drama Kids workshop and see how you can learn to take control of your voice and speak with confidence through games and activities! With a little training, you will be able to convey the right message, excel in basic school activities, participate in group discussions and eventually in job interviews and board presentations! Instruction by Drama Mama and Sunny Son, of Drama Kids International.
4. Fetching Freedom Dog Trick Show: Who doesn't love watching dogs do exciting tricks? Join them on the main stage to learn how to teach basic commands, answer your questions, and put on an exciting trick display! They'll even give you a chance to meet the pups at the end of the show.
5. Food Truck Rally: San Antonio's favorite food trucks are rallying together to offer some of the best food in town! Put your taste buds to the test on the Main Plaza throughout the show and savor food from some of the best food trucks around.
We look forward to you and your family joining us for a fun-filled day at the San Antonio Home & Garden Show on February 28th – March 1st at the Alamodome!
Feb 4, 2020, 21:10 PM