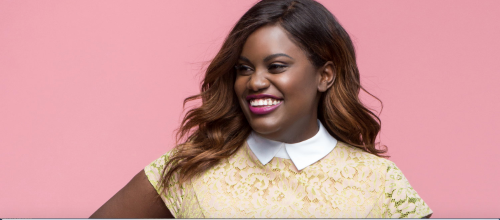 HGTV's Ati Williams - Licensed General Contractor, Entrepreneur, Real Estate Developer and Media Personality

Ati Williams is a licensed general contractor, entrepreneur (founder of Honeycomb Design and Construction, Honeycomb Real Estate Development, and the recently acquired residential real estate brokerage firm DC Home Buzz), real estate developer and media personality.
Ati became interested in renovation and real estate when she purchased her first home in 2004. After making minor renovations, she resold her home. Since then, she was hooked. She has since worked on dozens of renovations from cosmetic builds to complete gut rehabs. With over two decades of real estate and design build experience, Ati has worked on dozens of renovations from cosmetic builds to complete gut rehabs.
Ati is spurred by her passion to inspire upcoming generations of entrepreneurs and women in construction. To this end, she has served on several boards, including the Entrepreneur's Organization and Pipeline Angels, an organization dedicated to creating capital for women entrepreneurs. Ati is also a regular speaker at women in the Trades/Construction events.
Ati was born in Kenya, went to college and graduate school in Canada, and now lives in San Diego, with her daughter Amelia. When she's not building people's dreams, she shares her passion for home renovation on TV: first as host of HGTV's DC Flippers, a show which highlighted her adventures as a real estate developer in the Nation's Capital, and currently as a co-host on the first 8-episode season of a new home design show slated to air in Spring 2023.
Additionally, Ati has been featured in The New York Times, Washington Post, Washingtonian Magazine, CNN, MSNBC, ABC, NBC, CBS, Essence Magazine, Black Enterprise and more. She was the recipient of the Jones New York empowerment award, and created a curriculum for financial literacy for Homeless women.
Appearing live on the Fresh Ideas Stage Friday, February 24 and Saturday, February 25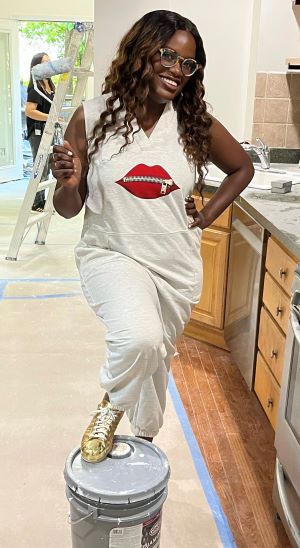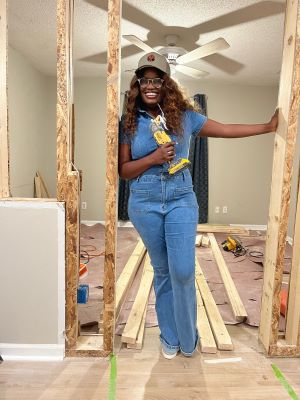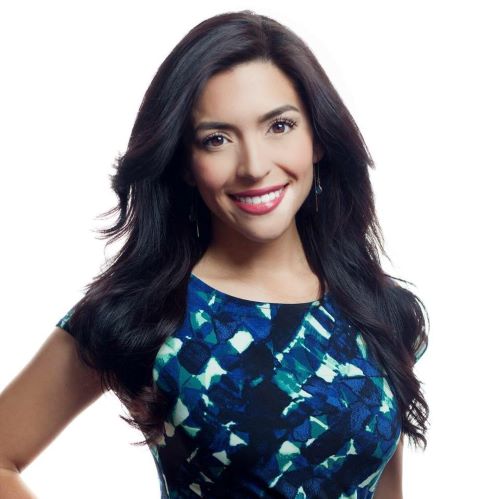 SA Live's Happy Space Host Jennifer Struski
Jennifer Tobias-Struski loves her hometown of San Antonio, and is proud to celebrate it every day working on SA Live. The Emmy-Award winning journalist works as a multimedia journalist and host to feature local businesses and positive people in San Antonio, making a difference in the community.
She has worn several hats in the broadcasting field, including video editor, news producer and multimedia journalist in San Antonio and Colorado. After starting her career in news, Jen is excited to switch gears to focus on local programming, and dedicate her time to telling the positive, uplifting stories that make the Alamo City so special.
Jen hosts and produces daily live and pre-recorded segments for SA Live. She also helps to produce and host "Happy Space," a franchise that features home and garden tips and tricks for South Texas viewers.
Her favorite live guests include Sienna the Sloth and John Quinones. Some of her favorite interviews include Matthew McConaughey, George Strait and David Robinson. Be sure to follow Jen on her adventures @jentobiasstruski.
Appearing live on the Fresh Ideas Stage Friday, February 24 at 4 pm and Saturday, February 25 at 5 pm
Dennis Celsor - Built Green Custom Homes

Affordable Energy Efficiency Secrets for New Homes. Learn the secrets to really add affordable energy efficiency as you design-build your new custom home. Build green while protecting the green in your bank account too.


Appearing live on the Fresh Ideas Stage Sunday, February 26 at 12:30 pm

Chris Christal - ATMA Energy
Chris has been in both in-bound and out-bound sales for 20 years. Having a knack for conversation he stuck with it across multiple industries before realizing that out-bound startups were the way for him. Helping turn around a company and ultimately putting that company on the market and selling it, to assisting on the business development side of a tech startup launch an app based service, to now working for ATMA Energy, an up and coming engineering firm specializing in turnkey, bespoke projects. Attention to detail and organizing highly functioning teams is what he considers a winning combination.
Appearing live on the Fresh Ideas Stage Saturday, February 25 at 2:00 pm